Black on Norton Tonight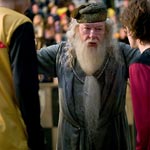 Nov 05, 2003
Uncategorized
Gary Oldman aka Sirius Black will be on Graham Norton's talk show on Channel 4 at 10pm.
It's bonfire night and tonight's guest is sure to cause some fireworks with the ladies in the audience! Graham's guest is Hollywood actor Gary Oldman, famous for his roles in Dracula, Leon and True Romance! They'll be getting cosy at 10pm on Channel 4 and again at 11:30pm on E4.
Will Sirius discuss his role? Let us know – Thanks Dawn.