Is Harry Bad for Other Authors?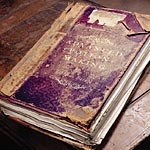 Nov 07, 2003
Uncategorized
A document from the Arts Council of U.K. suggests that the sale of Harry Potter books has damaged the success potential of other books:
"There is some evidence that, in bookshops, young readers are transferring their allegiance from other authors, for instance R L Stine's Goosebump series, to Harry Potter, without looking back," the document states. "It is also suggested that the price of each Harry Potter volume inhibits parents from buying other books, and that the time it takes to read each volume discourages young readers from reading more widely."
Thanks to Godric's Hollow for the link.