Jim Dale Interview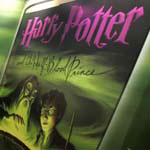 Nov 07, 2003
Uncategorized
AudioBooksToday.com has an interview with Jim Dale, in which he comments on the books, J.K. Rowling, and accents:
My voice now, although it's still English, I suppose it had traces of Americanism in it, because living over here you have to use certain words that can only be understood. It's no good saying pavement when you mean sidewalk. It's no good saying lift when you mean elevator. It's no good saying boot when you mean the trunk of a car. Or bonnet when you mean hood of a car. You do have to use a lot of American words that we don't use in England.
Thanks for the link, Charlie!