Information about Australian Book V Launch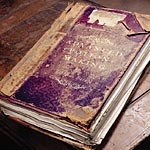 May 19, 2003
Uncategorized
An interesting article in the Canberra Times discusses a bookseller whose just started reading Book 1. It also contains some information about the release of Book V, on Saturday, June 21st at 9am in Australia:
I've only just started reading the first few chapters of Harry Potter and the Philosopher's Stone and already Harry's my hero. I've already seen the films and they're exciting, too. I must be the last bookseller in all of Canberra to get the Harry Potter bug but I've got it now. That's good because our customers are certainly crazy about him. At Dymock's in Civic, customers have already placed 200 advance orders for Harry Potter and the Order of the Phoenix and there are still five weeks to go before the book is released. You wouldn't believe the tight security for it. We have all had to sign forms saying that we won't even unpack the book before 9.01am on Saturday June 21. I can't believe it's so strict but they are releasing across the world at the same time, midnight in Britain right through to 11am in New Zealand. I'm quite excited about it even though I know it is going to be chaotic on the morning.

We won't open the doors early because the books have to be kept secure until that point. But the minute the embargo lifts we will be opening those boxes as fast as we can. We'll probably have extra staff on that morning to cope with the demand. The people in our store think that there will be a long queue, maybe starting a few hours beforehand, so we are trying to think up ways we can keep everyone happy and entertain them in the queue, maybe some chocolate frogs or jellybeans, just like Harry has. We've had the funniest phone calls about it. Last week, this customer rang and ordered a boxed set of the books. She knew about the embargo but she thought that since it was her daughter's birthday maybe we would let her have a copy early. People are really worried that they won't get their allocated copy but they definitely will. We've got it all organised. I wouldn't mind having a copy early myself. It's got to be the most anticipated book in recent memory. But it's not just children who are looking forward to it. We've had just as many adults order it. We know when it's for them because there are two different covers and the adults always pick the cover which is more sophisticated. It might even be an adult who wins our prize. It's a trip for four to London to see all the Harry Potter sites. Whoever wins that will be a Potter fan for life.

Please let us know if you hear anything else about events at Dymocks Booksellers.