CoS DVD Mixed Up with Exorcist?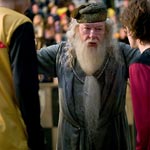 May 21, 2003
Posted by Melissa Anelli
Uncategorized
Movie site Empire Online reports that a father bought the Chamber of Secrets movie for his 5-year old daughter and it ended up being The Exorcist. Sounds suspicious but, if true….even *I* had nightmares from that movie.