Get Paid/Free Book to do Super-fast OotP Review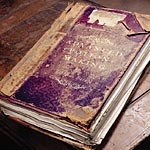 May 24, 2003
Uncategorized
A reader emailed us an article from the Winnipeg Free Press who are looking for a enterprising 14-yr old to write an 800-word review of OotP. They'll get you a free copy of the book – it will be waiting for you at the McNally Robinson Booksellers on Grant Avenue. They'll even pay you for the review. The catch? You pick the book up at midnight with all the other pre-orders and have to turn your review in by 9pm Saturday night, June 21st.
If you think you can handle this, write to:
World's Fastest Potter Review
1355 Mountain Ave.
Winnipeg, MB, R2X 3B6
They request you "Enclose a few samples of your writing, a book review if possible, and please tell us why you think you're the right person for this job. "
Feel free to email them at [email protected] but include any reviews or writing in the email – no attachments.
The deadline is June 10 and they'll announce the winner on June 14.