Over 620 People Plan to attend OotP Meetups!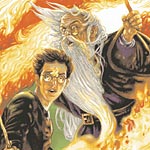 May 27, 2003
Uncategorized
Checking Meetup.com this morning, I've noticed we have over 620 people signed up for the June 20th Meetup around the world. This may sound like a lot, but only 35 of the 225 locations have 5 or more people signed up for them. Each Meetup location needs to have at least 5 people signed up or the event will be cancelled.
So if you haven't joined up, please do and if you have, spread the word through emails to friends and family, put some banners on your Web site or make some for us.