Borders International Stores Announce Midnight Events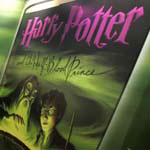 May 28, 2003
Uncategorized
According to a press release we received this morning, all 21 Borders UK stores will stay open through midnight June 20th, 2003 to sell Book V. All those who preorder at Borders stores will be automatically entered to receive a copy signed by J.K. herself. We have received details of what each store is doing and will begin posting them at MUARI this afternoon.
Likewise, all 11 Borders Pacific Rim stores in Singapore, Australia, and New Zealand will be opening at 6am, 8am and 10am respectively.
If you are in the US and have information about specific activities planned for the release at your local Borders then please email us.
We'll have all the information loaded into MUARI soon.