OotP clip to return to AOL and is on Amazon.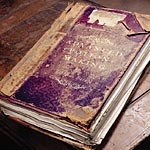 Jun 11, 2003
Posted by Melissa Anelli
Uncategorized
We've just received word that the non-downloadable clip will be restored to AOL, and is allowed to stay on Amazon (where it is on their main page). Some technical problems have been worked out, apparently. Listen at your own risk. Transcripts are still not allowed.