Army and Air Force Exchange Service Will Debut Book Across Europe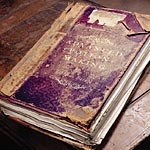 Jun 15, 2003
Nice to hear from the European and Pacific Stars and Stripes that folks stationed overseas in the US Military will get the book like the rest of us.
The Army and Air Force Exchange Service will debut the book across Europe, and its newly renovated Bookmark store in Hainerberg, Germany, is hosting a Potter-a-thon beforehand. Doors open at 8 a.m. on June 20, and will stay open until 2 a.m. the following day. At 1:01 a.m. June 21, the "Order of the Phoenix" hits the shelves. The exchange plans to begin a media blitz Monday.

In case staying up that late sounds like a supernatural feat, customers can fuel up on caffeine at the Bookmark's new Cinnabon bakery and espresso stop.