Italian Publisher Salani Announces Translation Preorders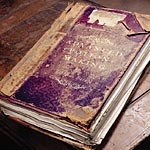 Jun 16, 2003
According to the Italian Publisher Salani, folks can start preording Harry Potter e l'Ordine della Fenice in September for release in November.
La data di uscita in Inghilterra, America, Canada e Australia del quinto volume della saga di Harry Potter è ufficiale: Harry Potter e l'Ordine della Fenice sarà in libreria il 21 giugno 2003.

Dal primo settembre 2003 sarà possibile prenotare le copie dell'edizione italiana, pubblicata da Salani, in tutte le librerie italiane grazie a un'apposita cartolina. L'uscita è prevista prima di Natale. La data esatta sarà comunicata appena possibile.