Who's The Next Rowling?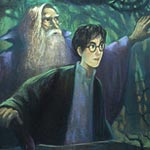 Jun 16, 2003
Uncategorized
BBC is looking for 100 words that could make you the next J.K. Rowling.
The winner will be given the chance to have a short children's story published on BBC News Online – potentially the first step to a lucrative writing career, multi-million pound advances, the eternal love of children and parents everywhere….