A Personal Note As We Prepare to Log Off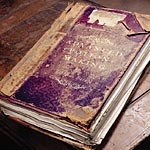 Jun 20, 2003
Uncategorized
Soon, we will freeze TLC until Tuesday. I wanted to say a few things first.
I entered this fandom for one reason: to find out the release date for book five. I had finished GoF back in 2000 sure that someone, somewhere would know when book five was coming out, and I was going to hunt that person down. I knew nothing of the Internet following that had built up around Potter – I only knew that there had to be another book, it had to be coming out soon, and I had to find out when.
We all know how that quest turned out. But now, three years later, having finally been given that date, I realize there was a whole lot more I didn't know.
I didn't know that by working on TLC I would meet some of the most wonderful people in the world from all over the world – people like Lizo Mzimba (a dear, dear friend to whom this site owes a tremendous debt of gratitude) or the multitude of lawyers, agents, publicity representatives and reporters who help us out every day.
I didn't know a group of editors working for free could be so dedicated and tireless.
I didn't know that through the love of a fictional series, thousands of fans would come together to raise $24,000 for literacy. I was not prepared for that and still can't believe it. I simply had no idea people could be that brilliant.
But what I really didn't know was that I would make the type of friendships we read about in these books. I've made the most intelligent, fantastic friends, friends who will be with me forever, Potter or no Potter. As I type this, B.K. has driven down from Boston, Meg up from Baltimore, and all in all thirteen people I cherish have arrived at my house, ready for a weekend of celebration – and support, as we reach…that part we are all dreading.
It would have been silly of me to think that a book could bring me this much, but now I know such things are possible. What magic.
So, thanks, JKR. Thanks, everyone – your support emails and outpouring of love this week have brought tears to my eyes many times.
It's been a great journey so far. See you for the next chapter.