Back Online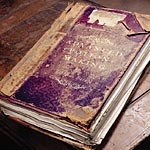 Jun 24, 2003
Uncategorized
Welcome to Post-OotP fandom, everyone. We're back and running but a little off-kilter, as we're sure are most of you. I will post more thoughts on my own site at a later time, but I have just this to say: JKR, you brilliant, mad, crazy, terrible, sadistic woman. We love you still, even after what you just did to all of us, Harry included. I think most of you will agree when I say that takes a whole lotta love.
The comments are back. Beware spoilers. As this is a fan site, we assume you've all read the books by now, so we are not going to try and shield them. We won't announce the death [excuse me while I sob] on the main page – we'll be careful about spoilers in that respect, as we've always been – but in the comments section it's fair game.
So, welcome. New chapter indeed.