Rowling Event at Royal Albert Hall to be Webcast LIVE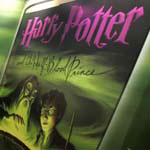 Jun 03, 2003
Uncategorized
According to the AP, the big event at London's Royal Albert Hall will be webcast live at http://www.msn.co.uk/harrypotter starting at 12pm EDT. Microsoft says it has the ability to reach children in 34 countries in 18 different languages.
Here's the best part:
Before the event, children are invited to submit their questions about Harry to the Web site.
Time to break out your canon – we will be having a big launch sometime in the next few days to aid you in your quest.