Mary GrandPré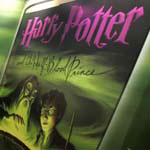 Jul 25, 2003
Uncategorized
An article on American Edition illustrator Mary GrandPré:
Mary GrandPré thought she was too busy seven years ago to illustrate the story of a bespectacled boy and his friends at Hogwarts School of Witchcraft.
But the book illustrator eventually broke down and agreed to read the then-unknown manuscript. That catapulted her into the Harry Potter phenomenon that's swept the world.