Ready? Camera? Potter!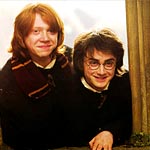 Jul 07, 2003
Uncategorized
Lucky enough to either live in England or have plans to visit? The Chicago Tribune has published a guide of places to go if you want to visit a little piece of Potter-movie magic.
Editor's Note: You will have to register, but it's free and easy!
Thanks, Mags!