Vote On the German Cover of OotP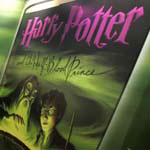 Aug 08, 2003
The official German Harry Potter site is currently offering a chance for visitors to choose which Book V cover they like best.
Editor's Note: The site is, obviously, in German. To reach the book covers, click on "Zum Wahllokal" on the main page and you'll link right to them. If you're interested in translation, Heidi recommended using the babelfish translator at altavista.com.
Thanks to Rowena and Michelle for the tip!