On Burning Books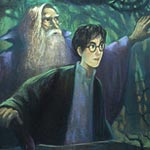 Sep 04, 2003
Uncategorized
A professor from Southern Vermont College is offering a course on banned books:
There have already been 6,364 challenges posed to the American Library Association, and that was only between the years of 1990 and 2000.
What if all the challenges went uninvestigated, and the suspect books were summarily banned? No one would end up ever finding out about Tom Sawyer or the Chamber of Secrets, and millions of imaginations would be stifled, having been deprived of the freedom of literature.
Editor's Note: I've been away since last week due to a family emergency – my apologies for my absence of updates, and my thanks to my fellow TLC editors for their support.