Severus Snape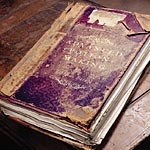 Feb 16, 2004
Uncategorized
Jewsweek has an interesting character study of Severus Snape, and of how our past affects who we are and how we change:
Many people who have drastically changed their lives or thought about doing so can identify with Snape and his struggle. From the little we know about him, we know that he experienced an unhappy childhood and an alienated adolescence. He joined the dark side then left it, at great danger to himself, and now uses the knowledge he acquired to work against its influence. He is a loner and his decisions are not affected by a desire for popularity. In fact, he often has to collude with his personal enemies and even save them in his service of what is virtuous and decent. And like with many people, who have changed direction in life, the sincerity of his motives is always suspect.
Thanks to Rose for the link!