Odeon Leicester Square Reporting May 30 Prisoner of Azkaban Premiere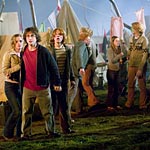 Mar 14, 2004
Uncategorized
The folks at Harry Potter XPerts have received an email from the Cineplex Odeon in Leicester Square announcing that it will proudly host the Prisoner of Azkaban Premiere on, as reported here a few days ago, May 30.
Just as a refresher, the New York premiere will be May 23 at a still-to-be-announced location; this switches the usual order of New York/London premiere, probably because May 30 is the day before Memorial Day in the U.S. and a bad weekend to have such an event. While the WB has yet to officially confirm these dates, don't expect them to change.

Also, don't call the WB asking for tickets or how to get them: They're not available to the public. As soon as we know how you can show up that day, we will provide more info.