ADMIN: Back Online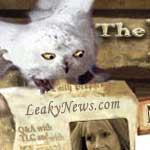 Mar 25, 2004
Uncategorized
Most of you probably noticed that we were completely shut down this morning; this is by no means a negative reflection on our wonderful site hosts, Mantissa.net, who do all they do for us for free – because they too are HP and TLC fans – and always provide attentive assistance when we need it.
No, it just meant we went more than 230 GB over our monthly allowance of bandwidth. We are looking into storage solutions for our higher-res files, and optimizing everything (you'll notice the java/animated elements on this page have been flattened for now), and will keep you updated on the goings-on in that area.
It also means we're probably going to have to take down the shot-by-shot until we can mirror it on some other sites, so we don't overload the server again. We'll let you know.
If we do go down again, we have a backup LiveJournal, which we encourage you to bookmark.
We'd also like to thank Jeff from HPANA for helping us out getting the word out about our down time.