BBC: JKR Drops Hints in Web Chat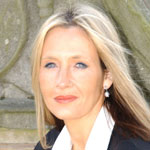 Mar 04, 2004
Uncategorized
Newsround was at JK Rowling's office for today's Web chat, and did a great little interview (including picture of her at her comp) with her after it ended.
What was the webchat like?
There were some really good questions. I feel guilty that obviously people want a lot of information about the next two books, but I did give them some small snippets of information.
More, including video, at the link!