Jason Isaacs Confirms for GOF Film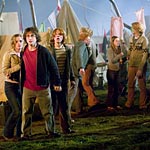 Apr 30, 2004
Uncategorized
In an interview in The Sun newspaper, actor Jason Isaacs confirms that he will be back as Lucius Malfoy in Harry Potter and the Goblet of Fire movie.
"Your character isn't in Harry Potter And The Prisoner Of Azkaban, but are you coming back for the fourth or fifth films?
I make a tiny cameo appearance in the fourth film, to remind people that I still exist as I have a bit more to do in the fifth one.
To be honest I thought I wouldn't get to be in the fourth film at all, but it will be nice to get the wig out of mothballs and start the slow warm-up for number five where I have some rather juicy and lovely stuff.
I'm looking forward to it, as long as everyone else agrees to do it. For all I know the kids could be married with children by then."