Two New PoA TV Spots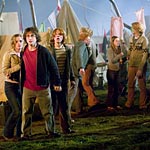 May 18, 2004
Uncategorized
TLC Reader Cinderz has sent us some great videos of recent TV spots. Here are the latest two, brought to you by Streamload, who is graciously helping us host files of this type. Click below ("save as") to download. Also, we ask that other sites link to this post (which you can always do by clicking the title of it or the time it was posted) as opposed to the files themselves. Thanks very much!
Some new footage here, including more Patronus shots and a look at MacNair (and his axe).
Spot 1, 1.7MB, shown on ABC

Spot 2, 1.7MB, shown on Comedy Central (In RealPlayer and WindowsMedia on DanRadcliffe.com, thanks Jenna!)

Thanks also to Jeff from HPANA for letting us know about Streamload!