POA NY Premiere Time?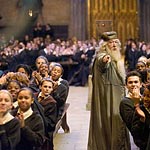 May 04, 2004
Uncategorized
As we told you previously, the New York premiere for POA is on May 23rd at Radio City Music Hall. One website now has a time of 6:00 pm for the premiere. Please consider this still a rumour as it has not yet been confirmed by Warner Brothers. We will ,of course, update as soon as we can.
UPDATE: Rowm.com says that they confirmed with Warners that the start time of the premiere is 4:00pm(est). We are still trying to get more information and will update as soon as we can.