Video Interviews and Clips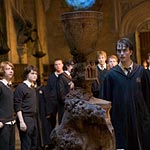 Jun 05, 2004
Uncategorized
Several websites have let us know they have some clips up related to PoA.
Dementors Closet just posted Emma Watson's appearance on Live with Regis and Kelly from yesterday.
Emma-Watson.net has Nick U-Pick and the E! Behind the Scenes special that aired on Thursday afternoon.
Mugglethai.com has a big behind the scenes preview of PoA posted.
Thanks to all !!