Potter Books Not in Most Schools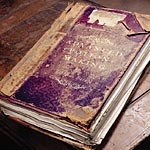 Jun 09, 2004
Uncategorized
Are the Harry Potter books used in American elementary, middle and high school curriculums? Not according to Hartford Courant:
Harry Potter has made it in the movies and onto every kind of product imaginable — lunch boxes to boxer shorts — but has he flown his Firebolt into muggle classrooms?
Not exactly, according to teachers and reading experts. Not, at least, in elementary, middle and high schools. (This may be just as well, but more on that later.) On the other hand, the subject of Harry is no stranger in college course catalogs.
It may be surprising that a book of such huge popularity isn't on many curricula or required-reading lists, but the reasons for this are myriad.
Click through to continue reading.