Rowling Letter Prompts Removal of Caged Beds in Czech Republic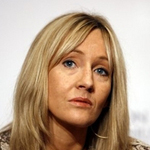 Jul 13, 2004
Talk about power of the pen: The Scotsman reports that the caged childrens' beds that enraged J.K. Rowling have been removed from psychiatric facilities in the Czech Republic, at order of the government. This happened just one day after President Vaclav Klaus received Rowling's letter.
. The minister ordered that all caged beds be removed immediately, and beds with nets by the end of the year," Aneta Kupkova, a Health Ministry spokeswoman, said in Prague. … Amnesty International and the Council of Europe have protested repeatedly against their use, and Rowling's letter was the final straw prompting Health Care Minister Josef Kubinyi to act, Kupkova said…. Of a total of 9,657 beds in Czech psychiatric facilities, about 100 have nets and only 20 have bars, she said.
Thanks to Aberforth!
We have also heard from Klara of HarryPotter.cz on this issue. She has passed along the Czech Minister of Health's statement:
Czech Minister of Health Jozef Kubinyi directed today to immediately stop using bed cages in all medical and hospital institutions. He exhorted directors of these institutions to establish arrangements which would enable to phase out the using of bed cages to the end of the year. These arrangements consist in division and habilitation of ooms intended for short izolations of agrresive or dangerous patients and in increasing the number of medical workerers who look after mentally handicapped persons. This arrangements should improve the state of the care provided to these patients. There would be laid down conditions for using the restrictive means as well. The arrangements will cost hunderds of million Czech crowns. The Minister of Health was invited to meet with the president tomorrow morning to explain his actions.
She also informs us that many in her country are upset because the article inciting Rowling's letter may have exaggerated the problem. Below is the text of a report from the Czech Assocation of Patients, as well as some pictures of the caged-versus-net beds.
Raby facility (1)
Raby facility (2)
Raby facility (3)
Cage bed
Net bed
The following is a report from the Czech Association of Patients on the psychatric facilities' situation in the Czech Republic:
Prague, 1.7.2004

Cases of unjustified rights restrictions are becoming more rare in Czech Republic because the department of government attorney for human rights is looking up for human rights, that is being helped by special commissions and the situation is monitored by civic corporations, that also propose projects for legislative adjustments. The Czech Association of Patients is a part of this system. We answered the impulse from IAPO, which we are a member of, to stronger direct monitoring of experience in facilities, where restrictive moves are used.

This time we focused on using cage and net beds in Czech social care homes for mentally handicapped children and adults. Article in The Sunday Times from 13/6/2004, page 26, "Ordeal of the caged Czech children" mentioned, that children were tortured or mistreated in social care homes in village Ráby by Pardubice and caged beds in Slatiňany. We have found out that the reality does not at all respond to what the article mentioned. During the inspection we looked at the facility, met with the staff and got in contact with the work of the staff and evertheless we stayed there for that long and properly, that we could not ossibly be fooled.

We have seen different cage and net beds, those have different kinds always according to usage, that is required. In most cases there is a fence fortification known from child beds, that protects the child from falling out due to uncoordinated moves. The height is adjustable in some cases. The ceiling is free. Patients with psychiatric diagnosis are also in the carehomes and some of them are danger to the rest of the patients, or even to themselves. These have to be under control all the time, and during the times, when the direct control is not possible, they are in beds, that has a ceiling too. The amount of staff to the amount of beds in Czech carehomes has usual rate of 0.6 to 0.66, which is low compared to European average, especially because of presence of psychiatric patients.

There is a binding directive determining conditions in Czech Republic, that would tell under which conditions can a net or cage bed be used. The direction is in final change process just before approval. This is an important and useful step, because the solution of total band of usage of these beds is against the interest of patients. Providing better material and staff backup, by the given sources, is often not possible. Amount of accidents caused by falls and wandering disorientated patients has risen in places in Czech Republic where the barrier-beds were cancelled. It is also important to take in mind that tying people by belts to beds is more forcing solution, than a net or cage bed. Moreover it is not possible to understand replacement of nets with chemotherapy, under which the people get into half dead states, as a good thing.

Until now, we have not found any case of useless usage of closed bed. In all monitored cases we have observed a will from the staff to reduce the time spent in bed during day to minimum time. We have also observed interesting examples of cutting down the need for restriction using music-teraphy and ergo teraphy.

The reason why the director of the social care home demanded discretion wasalso explained. He did not want to keep back the unfair because there were not any. In other words, we have a law to protect personal information and in fact there is a special institution for control of it. The reporter pretended she was applying to work in facility and the director has to obligate with discretion people who come into contact with the patients at the care-home. We must mention too, that some of our care-homes are at the top in Europe in methodical work and foreigners come to study trips into these.

Approval of usage of closed bed will have to be exactly given in the new directive. It is important because of probably in most cases not all possibilities are used in order to moderate the state of the patient by psycho-pharmacies and other methods, and this way to eliminate the use of mechanic restriction or massive inhibition.

The knowledge so far may be resumed that, by the amount of patients and equipment given at, the care-homes serve to mentally challenged children and adults very well in their purpose. Investments into rebuilding and into equipment and staff enforcement could result in good improvement. But hardly anyone would write an article about this situation and therefore we are basically glad that attention has risen to these problems, although due to unfair charges.

Despite the good result in examining the care-houses visited, we would like to continue in visiting them and understanding how the new directive works in reality. The Slovak Association of Patients works on the same way. There is a visit into the care-houses being prepared at the beginning of July in the eastern Slovakia.

Best wishes

Josef rázek
viceprezident Czech Association of Patients

Luboš Olejár
prezident Czech & Slovak Association of Patients