PoA DVD Release Date?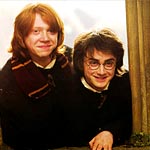 Jul 08, 2004
Uncategorized
Various sites have been reporting for a while that the release date for the PoA DVD is November 23; we'd consider this a strong rumor, but the only word from WB is that they're not ready to make an announcement on the date. Also, Jonah of HP-Fans.de has written to let us know that the German version of Amazon.com has its DVD release date set for December 3.
We'll let you know as soon as we hear more.