PoA DVD Trailer Available on HP.com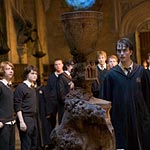 Aug 12, 2004
Uncategorized
The Official WB Harry Potter website now has a trailer up for the Prisoner of Azkaban DVD. Shown are new glimpses of the features and games to be included on the DVD including an updated Hogwarts Timeline, as well as scenes from the making of the movie. There is also a brief clip of JKR again stating that things included in the PoA film foreshadow events in the last two books.
Below are the Windows Media Player, Real Player and Quicktime direct links which apparently came from HPANA first; good work guys! (Right-click and "save as"):
Enjoy! Thanks Cindy and Matt and everyone who emailed!!