CoS Diary Props Fetch More Than $4,000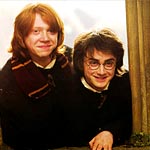 Aug 03, 2004
Uncategorized
BBC reports that two diaries from CoS have fetched more than $4,000 on Ebay.
A plain version of the leather-bound diary fetched $2,125 (£1,168) when sold on internet auction site eBay.
A second prop diary, with tubes attached to deliver fake blood from the book during filming, was sold for $1,900 (£1,044).