Mira Nair to Direct Order of the Phoenix Film?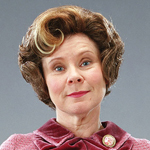 Aug 30, 2004
Uncategorized
Director Mira Nair has reportedly been offered the job of directing the film version of Harry Potter and The Order of the Phoenix. In an interview with the Times of India, she is quoted as saying:
"I'm getting offers to direct Harry Potter: The Order Of The Phoenix. I read it over the weekend. I'm still deciding… I'm not letting all this go to my head. I'm grounded. I practise detachment, it helps me keep my balance." I'm a Dilliwalli, only an asana gets me on my head! My son Zoharan's excited. I've seen all the Harry Potter movies with him."
Mira Nair is the director of the just released film Vanity Fair, with Reese Witherspoon and Robert Pattinson, who will play Cedric Diggory in the upcoming Goblet of Fire movie . Other films she directed include Mississippi Masala and Monsoon Wedding.
This has not yet been confirmed by Warner Brothers,and we will update this as soon as we can. Thanks to everyone who sent this in!