Phoenix Casting: Too Early Yet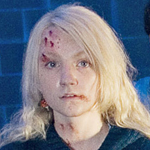 Sep 21, 2004
Uncategorized
A spokesperson for Warner Brothers told CBBC Newsround:
As for the next movie, it's far too early to think about casting. We don't have a script, director, start date or casting director and no one will be considered for any role until all these are in place. We don't want children to be disappointed, so we're asking them not to write into the studios. It would be a waste of their time.
The spokesperson also noted that movie extras are typically found through local schools or agencies.