Official from Warner Brothers: David Yates to Direct Order of the Phoenix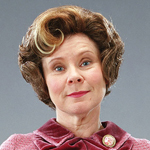 Jan 19, 2005
Uncategorized
Though there have been conflicting rumors on the Web from different spokespeople, and Yates said a few times that it was true, today, Warner Brothers made the official announcement that David Yates would be directing the film version of Harry Potter and the Order of the Phoenix. As quoted in this press release, film producer David Heyman and Warner Brothers President of Production Jeff Robinov, confirm that a fifth Potter film will take place.
"I am thrilled that David Yates is going to direct 'Harry Potter and the Order of the Phoenix,'" Heyman said. "Not only does he have tremendous passion for the world of Harry Potter, but he is a great director with a keen visual sense who fills every frame with humanity and compassion for his characters."

"We've been fortunate to have worked with very talented directors on the first four Harry Potter films," Robinov added, "all of whom have brought these extraordinary stories to life with their own unique creative vision. We're looking forward to continuing that tradition with David Yates on 'Harry Potter and the Order of the Phoenix.'"
David Yates is best known for his British Television work including the acclaimed State of Play. The screenplay for Phoenix will be written by Michael Goldenberg (Peter Pan). Production of the film is expected to begin in January, 2006.