Fiennes Talks Voldemort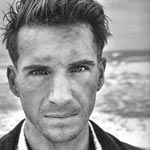 Oct 04, 2005
Uncategorized
Our friends at Film Focus.co.uk recently had a chance to speak with actor Ralph Fiennes about his performance as Lord Voldemort in the upcoming Goblet of Fire film. In this interview, Mr. Fiennes speaks about the confrontation scene saying it's scary and that "there's a real menace in the scene; the tone is quite unlike anything we've seen in Potter before. It's a scary, scary, scary scene…" He goes on to speak about working with Daniel Radcliffe, noting:
"Dan's very good," he said, "working with him was wonderful. Poor guy, he had to be so patient. I had to do all this waffling and talking about how I'm the Master of the Universe and how I'm evil and I'm going to kill him and he has to stand there all tied up, writhing around and groaning with pain while I'm monologuing towards him.

"The Evil-Genius monalogue bit – no film is complete without it! I just love playing evil characters!"
Thanks to all who wrote in!