"One City," with Foreword by Rowling, Available Jan. 2?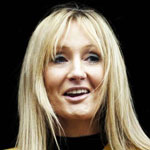 Dec 04, 2005
One City
, the book to which J.K. Rowling has written a foreword and the profits from which will benefit the One City charity, which fights social exclusion in Edinburgh, is listed as available for release on Jan. 2 by Amazon.co.uk.
Edinburgh's Lord Provost said about the book, "This book project is exactly what One City is all about. The idea of three successful Edinburgh authors [Alexander McCall Smith, Ian Rankin, Irvine Welsh], with very different perspectives, getting together to raise awareness and money by using their talent and creativity, is really exciting."
A radio conversation between Jo and Stephen Fry about the book will air on Saurday, December 10th on BBC Radio4.