Isaacs' New Film Screening in Aspen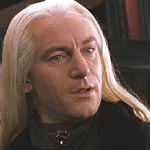 Feb 08, 2005
Uncategorized
Tennis Anyone…?, starring Jason Isaacs (aka Lucius Malfoy) will be screening Feb 10th at the Comedy Arts Film Festival in Aspen, CO, Martyne of the Unofficial Jason Isaacs Page tells us. The movie will show on Feb 10 and Feb 12. Isaacs plays Johnnie Green. Click below for the film's summary.
This directing debut from Donal Logue tells the story of Danny Macklin and Gary Morgan, two mid-level actors on the fringes of Hollywood success who both love tennis. As his career and personal life begin falling apart, Danny becomes a regular on the celebrity charity tennis circuit, with Gary as his partner. They regularly compete both on and off the court with Johnnie Green, a phenomenally successful actor who finds joy in belittling and sabotaging Danny.

Logue, star of the hit sitcom Grounded for Life and indie fave The Tao of Steve, makes the transition from actor to director with confidence and ease. He brings out the best in his cast, including a deliciously nasty performance by Jason Isaacs as the venomous Green and Paul Rudd's turn as a porn star. Intimately familiar with both tennis and Hollywood, Logue avoids stereotypes, bringing a subtle, authentic humor to this story of revenge, male friendship and discovering one's true talents.