Happy Birthday Kristin!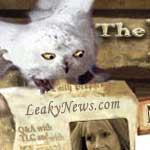 Mar 19, 2005
Posted by Melissa Anelli
Uncategorized
Happy birthday to Leaky Associate Editor Kristin, who does so much hard work for the site that only we editors (and sometimes not even all of us) see. It's a special kind of person who could work so hard without seeking any public credit, so we hope you'll join us in wishing her her best birthday yet!