Transcript: Prez of Scholastic Publishing on Today's Today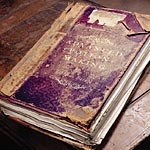 May 16, 2005
Uncategorized
President of Scholastic Children Book Publishing Barbara Marcus was on the NBC "Today" show this morning to announce Scholastic's HBP contest. Click below for the transcript. Note that at the bottom Katie Couric says she might be talking to J.K. Rowling about the book; this seems to be an off-hand comment and not a confirmation that an interview is scheduled, but we'll let you know if we hear more!
KATIE COURIC: But first, are you America's biggest Harry Potter fan? The countdown tot he next installment of J.K. Rowling's best-selling "Harry Potter" book series is on. And to celebrate, we want to be the first to announce that Scholastic–Scholastic magazine is looking–or Scholastic Publishing, really.
MARCUS: Yes.
COURIC: …is looking for America's top Harry Potter fanaticut–fanatic. Barbara Marcus is the president of Scholastic Children's Books. And we also have some voracious readers with us as well. Hi, Barbara.
MARCUS: Hi. How are you?
COURIC: How are you? Nice to see you. Well, I like it's called "Harry Potter and the Half-Blood Prince." It arrives in book stores on July 16th. Can you give us an idea of how much anticipation there is over this book?
MARCUS: There is incredible anticipation. There are going to be thousands and thousands of midnight parties being held at–at–from late evening to early in the morning across the United States, where there'll be kids dressing up and games and everybody will be excited and waiting to stop on July 16th and read a book.
COURIC: It's so interesting, isn't it, that they haven't run out of steam at all. The last book was one of the fastest–or the fastest selling books in history, is that right?
MARCUS: We sold–Scholastic sold five million books in one weekend of Harry Potter.
COURIC: All right. So tell us about this contest. Why are you doing it? And how are you deciding the winners and what do they get?
MARCUS: Well, the contest is tell us why you love to read "Harry Potter" books, because it is all about–this all started because J.K. Rowling created a character named Harry Potter, and wrote an incredible book. And now…
COURIC: So people write essays?
MARCUS: They write essays, we will judge the essays. The rules and regulations are on scholastic.com, so they can find all the–and what the 10 fans who say why they love to read "Harry Potter" books will be flown on American Airlines to London. They will get the last flight out, really close to 12:01.
COURIC: Which is great.
MARCUS: On Saturday, July 16th.
COURIC: Well, you hardly need to generate more excitement over this…
MARCUS: Well…
COURIC: …because there is so much already.
MARCUS: And look here.
COURIC: We've got some five voracious "Harry Potter" readers. Hey, Rachel, I know you're 13 years old, Why are you such a huge Harry Potter fan?
RACHEL: I like Harry Potter a lot because it has a lot of really great characters and a lot of really fantastic ideas. Every kid likes to pretend they're a witch or a wizard at one point, and it's nice to read about it.
COURIC: And I have to ask Alexander, too, real quickly, since he came all geared up with the glasses and the hat, you're Alexander, right? You're nine years old? And so you've read–have you read all of the "Harry Potter" books. No? Would you like to? Good. Anyway, right next to Alexander is it Emily? And tell me real quickly why you're a fan.
EMILY: Well, I think that–I like the third book especially because it's sort of–the two books sort of have like a plot, and it's funny and really enjoyable and it sort of just ties them all together.
COURIC: And obviously–and obviously, Hannah and Jacob , you are voracious "Harry Potter" readers as well. You don't get sick of them at all?
HANNAH: No.
COURIC: You don't feel like you'll ever outgrow them?
HANNAH: I've read them like seven times each.
COURIC: Seriously?
HANNAH: Yeah.
COURIC: You, too?
JACOB: Yeah. For fun, I just like to read them over and over and over.
COURIC: Oh, God. That's music to the ears of J.K. Rowling. Anyway, well, so nice to see you, Barbara.
MARCUS: Thank you.
COURIC: And kids, thanks so much for coming by. And enjoy the next book. I think I'm going to be talking to J.K. Rowling about it.
Ms. MARCUS: Yeah, maybe, yeah. That'd be fun.
COURIC: So that's pretty cool.