Security Extra-Tight for Half-Blood Prince Printing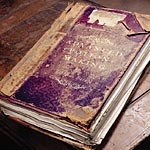 May 23, 2005
Uncategorized
There are published reports today about the tight security plans one German company is using to print copies of Harry Potter and the Half-Blood Prince. This article from The Age gives details of the efforts to prevent any copies of the book getting out early:
A worker at the GGP printing works, near Jena in eastern Germany, said: "Since the contract came in we have all been photographed and have to walk around with these special badges on display at all times.

"Two guards are positioned permanently in the space dividing the book-binding department from the printing presses. It has stopped short of body searches so far, but who knows, they check everything else. There is even a guard on the giant shredders that destroy pages that have errors.

"The shredded stuff is guarded in a container, and guards ride shotgun on that container when it is driven away to be disposed of somewhere else.

"We heard that the British publishing house that gave our company the contract wrote a clause saying that we would be liable for something like EUR3 million ([roughly] $4.9 million [American]) if a single word of the new book leaked out before publication day.

Tape recorders have been banned too: management does not want workers to speak the words of the novel. Mobile telephones able to take pictures are also banned.
While we can not confirm the penalty clause that they are referring to in the article, we do know that similar security measures were in use in the printing of Order of the Phoenix, specifically regarding the observed destruction of excess material. We will try to verify this and bring you more when we can.
Thanks to everyone who sent this in!