New Goblet Video on TV Guide. com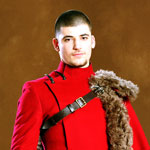 May 07, 2005
Uncategorized
Andy, from Harry Potter Fan Zone , let us know about some brand new behind the scenes footage from Goblet of Fire. This footage, while it includes much of what we have seen before, includes a new scene which you can see on TVGuide.com. There is an extended version of Harry and the Underwater Task, as well as the entrance of the Capoeira Dancers and some students into the Great Hall. Click Here to view. Enjoy!
Update: Andy just let us know he made screencaps from the video which you can see here.
Thanks to Andy from Harry Potter Fan Zone!