HBP Audio Books Available for Pre-Order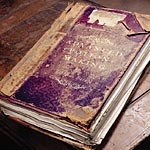 May 09, 2005
Uncategorized
You can now pre-order the audio HBPs through Amazon by clicking over to the Cauldron Shop (Click for: US, UK, Canada, Germany and France. Please note that in Germany and France, the editions are still being sold in English. Translations will be published later in the year).
Leaky reader Matthew reminded us that, as previously reported, the UK version of the HBP audio book will be released on August 25; Amazon.co.uk has now attached this date to its pages. The book will be read by Stephen Fry and is available with an adult cover (compact disc or cassette) as well as the children's cover (compact disc or cassette).
This would not be the first time the UK audiobook was released later than the print edition; it came out in September, 2003, for Order of the Phoenix, due to Fry's busy schedule.
As previously reported, the audiobook version read by Jim Dale (compact disc, cassette) will go on sale in America and Canada on July 16th, along with the print edition.
Thanks, Matthew!