Scholastic to Give One Library First Signed American Edition of HBP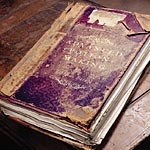 Jun 01, 2005
Uncategorized
Scholastic will officially announce a sweepstakes today to determine which American library will win the first signed American edition of Harry Potter and the Half-Blood Prince, the company said in a press release yesterday.
Any library in the 50 United States may mail in an entry by June 30. The winner will be notified on July 1 but will keep the news quiet until July 15, when representatives from the library will receive the book in New York. They will only permanently possess it on 12:01 a.m. July 16.
:Barbara Marcus, executive vice president at Scholastic, said giving the first signed copy of the sixth book in the series to a library seemed a natural fit, since the Harry Potter series has been a blockbuster in encouraging children to read.

"It just made sense to match up Harry Potter … and to connect it to a place where children get the exposure to a lot of books," she said.
The winning book may not be sold; it must remain in the library's collection, preferably on display.