Radcliffe to Star in Non-Potter Film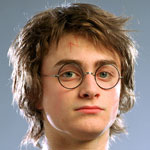 Jun 15, 2005
Uncategorized
WB has confirmed to us the reports today that Daniel Radcliffe will star in December Boys, an independent film about four orphans who were born in the same month, growing up in 1960s Australia. The film is based on a novel by Michael Noonan. He will film right after GoF is released in November, before he returns to the Potter franchise for Order of the Phoenix, which begins filming in January or February.
Daily Variety says that Radcliffe's role will be as the oldest of the four boys competing for a childless couple's adoption. From Variety:
"Late '60s-set drama unfolds at an isolated beach resort, where Radcliffe's 16-year-old character also has his first love affair."
Teresa Palmer, 18, has also been cast (reader MJ sent us a link to a pic, which you can see right here), and the film will be dircted by Rod Hardy. This will be Radcliffe's first project since becoming Harry Potter in 2000.
The AAP says:
"Daniel is an actor with talent and intelligence beyond his years," said Richard Becker, who will produce the film.

"He can step into any role and deliver a brilliant performance."
Page from DanRacliffe.co.uk has let us know that Dan's representative has confirmed this news as well. Thanks Page!