B&N: Four Million Pounds of Harry Delivered to Warehouse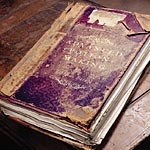 Jun 27, 2005
Uncategorized
UPDATE: Thanks to an anonymous Leaky reader, you can see pics of the segment CNBC did on the book – including images of the finished book being sorted and packed – right here!
Barnes & Noble announced on Business Wire today that 124 tractor trailer trucks, weighing more than 4,000,000 pounds, will arrive between now and July 16 at its Jamesburg, NJ, distribution center. The first shipment has already arrived. B&N will now begin packing customer pre-orders and shipping books to stores.
B&N has had more than three-quarters of a million pre-orderes thus far. CEO Steve Riggio says he expects more than 3,000,000 customers will visit the 700 B&N stores in the first 24 hours for the book, and that "the book will shatter all records."
If you haven't yet pre-ordered, visit the Cauldron Shop to find the version that fits you.