RetroVision Releases Chronicle of HP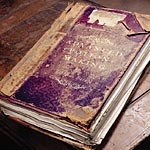 Jul 11, 2005
Uncategorized
The next edition of RetroVision Magazine will feature a Harry Potter News Diary, chronicling in 35,000 words a month-by-month, year-by-year timeline of the Harry Potter phenomenon. It covers "everything from the first announcement that J.K. Rowling's Harry Potter and the Philosopher's Stone had been picked up by Bloomsbury through the publication of this summer's book six, Harry Potter and the Half-Blood Prince, and everything knowable about the November 2005 release of Harry Potter and the Goblet of Fire film adaptation."
Movie Magic's Edward Gross edited the edition, and it features an exclusive cover illustration by popular (and so nice) fan artist Alice Wack, a preview of which you can see here.
The 112-page volume will be published towards the end of August in a trade paperback format; it is currently available for pre-order for $9.95 plus $2.50 postage and handling.
If you pre-order by July 31, you will also receive an 11″x17″ poster of the cover artwork free. You can preorder at www.darkcommandos.com.