Report from Melissa in Edinburgh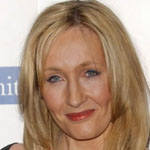 Jul 15, 2005
Uncategorized
We apologise for the problems we were having all day with our news posting system, but we are back to normal now.PLEASE NOTE: Due to spoiler problems our comments are turned off. If you wish to comment, one section of our forum is open HOWEVER , spoilers may be present so you are cautioned.
A short time ago I spoke with Melissa on the phone in Edinburgh straight from the site of the special midnight release party for Harry Potter and the Half-Blood Prince.
She and Emerson of MuggleNet had just attended a ceremony where the Lord Provost of Edinburgh had a small presentation to kick off the festivities.
Next the lucky 70 cub reporters were sorted into their houses. Melissa reports that most of the winners were ages 7-10 years of age and were very excited. Then, just as Harry Ron Hermione and the rest of the gang does in the books, the children entered the special horse-drawn carriages, which took them up to the castle.
Melissa describes the vast crowds outside the wonderful old castle as far reaching. There are video screens playing clips of the movie and a giant projection of the cover of the Half-Blood Prince book is on the side of the castle wall. She said it is a beautiful night in Edinburgh, and she will be spending a little while longer outside on the Esplande before she goes in to hear JKR give the reading from Harry Potter and the Half-Blood Prince. She sent some pics via camera phone- hope you like them

Stay tuned-more coming up soon!