When Melissa Meets Jo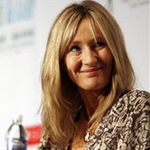 Jul 15, 2005
Uncategorized
As many of you know

our very own Melissa Anelli is in Edinburgh for the release weekend of Harry Potter and the Half-Blood Prince. Along with Emerson from MuggleNet, Melissa will soon be sitting down for a very special interview with J.K.Rowling. The Guardian has posted an interview with Melissa, who talks about this wonderful opportunity to meet and speak with the author of our beloved Harry Potter books.
"She [Rowling] said that we do a great job with the sites and she knows we will bring it back to the fans in an ethical and responsible manner," Ms Anelli said yesterday. "By asking us to interview her, she's guaranteeing that the fans get the best interview they can."
Melissa also addressed the criticism of all the hype surrounding the Harry Potter books and this release.
Ms Anelli insists the hype only exists because the story is so strong. "It's not only that it's fast-paced and wildly imaginative, it's that the people you are meant to love, you love with all your heart. All I want to do is hug Harry and tell him that it's OK," she said.

"If people say I'm being too obsessive, I tell them I hope they find something they love so much. As for the hype, I think people have a natural tendency to knock whatever is popular, they can't accept when something is simply that good. But it is simply that good."
We will of course be bringing you as much information as possible about Melissa's entire visit in Edinburgh, and will post the interview with JKR as soon as we can.
Thanks to the lovely readers who sent this in!