Young Readers May Need to Discuss Book, Reports Boston Globe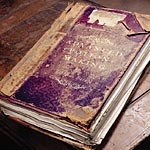 Jul 21, 2005
Uncategorized
The Boston Globe reports on the impact Harry Potter and the Half-Blood Prince may have on younger people, offering advice from experts as well as remarks from readers:
"Talking about fiction is a safe way for children to talk about real life. The book can be a catalyst for important conversation," she says.

"For me, this book is all about trust," says Hilla Rogel, 15, of Brookline. "Who can you trust? Are my parents sometimes wrong? Can you depend on anyone besides yourself?"
Thanks to Cat for the link.